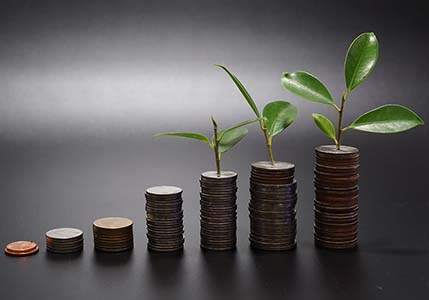 We are a group of benefactors comprised of individuals who are committed to provide sustaining philanthropic support so that under-served children and families can receive quality mental health services.
Your donation to Austin Child Guidance Center helps ensure steady, reliable revenue to help support our mission. A gift of as little as $20 per month adds up to help many Austin area children and families.
Corporate Sponsors
Many companies, large and small, recognize the importance of giving back to their community. By supporting Austin Child Guidance Center, you join a special group of companies that are demonstrating their commitment to helping children navigate life.
Some of the giving opportunities include general operating costs, event underwriting, capital needs, and lead/matching gifts. Logos of companies who support Austin Child Guidance Center will be placed on our website and on appropriate public relations material.
Holiday Giving Campaign
Every December, Austin Child Guidance Center invites families to spend time together amid all the shopping and chaos of the holiday season by relaxing at home with family. You are invited to participate in this unique fundraiser to raise funds to support the therapy and counseling services Austin Child Guidance Center provides to working poor and low-income children and families.
Remembrance Gifts
Remembrance Gifts are a wonderful way to honor or memorialize a loved one or friend and helps a child navigate life.
Memorial Gifts
Memorial gifts are acknowledged immediately by a personalized card to the bereaved family. No mention is made of the gift amount. Many find this 'living memorial' more meaningful than sending flowers.
Honor Gifts
Honor gifts may be sent in observance of a birth, birthday, anniversary, graduation, illness, recovery, or occasions such as Mother's Day, Father's Day, Christmas, or 'just because.' The honoree is promptly notified with a personalized card. The gift amount will not be mentioned.
Other Ways To Give
Stock Gifts
Stock gifts can be electronically transferred from your brokerage account to Austin Child Guidance Center's account through Austin Community Foundation. Please call us at 512-451-2242 for more information.
You Can Also Mail Your Gift
Mail Your Gift to Austin Child Guidance Center, 810 W. 45th Street, Austin, TX 78751
Randalls Good Neighbor Program
Randalls Good Neighbor Program by linking your Remarkable Card to Austin Child Guidance Center's assigned code #407, the Center receives 1% of your purchases when you use your card. Pick up a form at any Randalls Courtesy Booths.
Goodsearch.com
Goodsearch.com is a new search engine that donates ad revenue, about a penny per search, to the charity its users designate. Just go to www.goodsearch.com and enter Austin Child Guidance Center as the organization you want to support. Use it just like any search engine, and it's powered by Yahoo!, so you get the same great results. Just 500 of us searching four times a day will raise about $7,300 in a year without anyone spending a dime! Please spread the word!